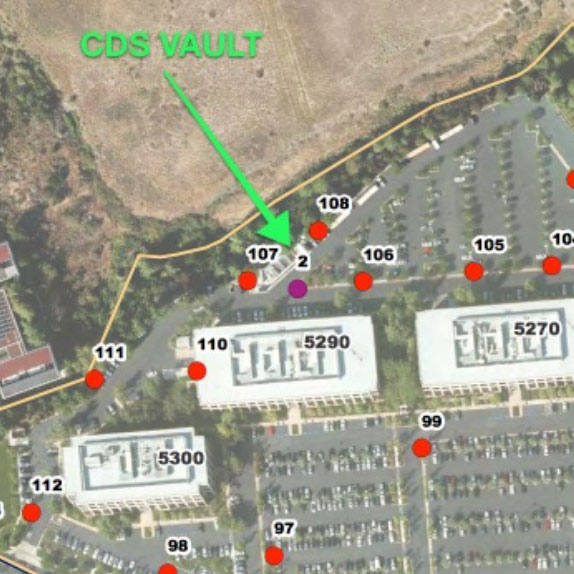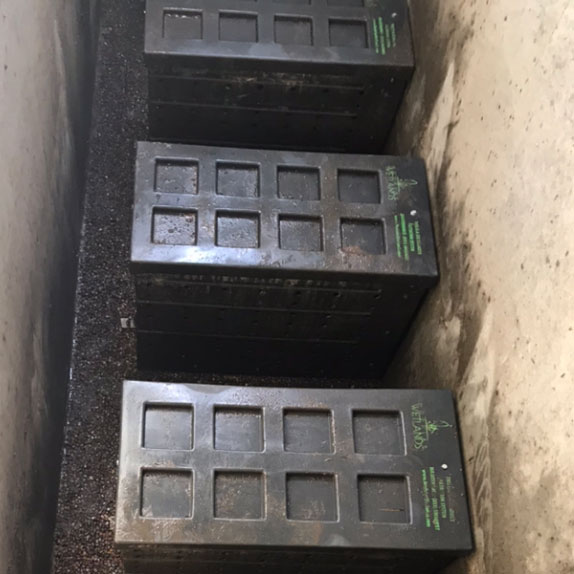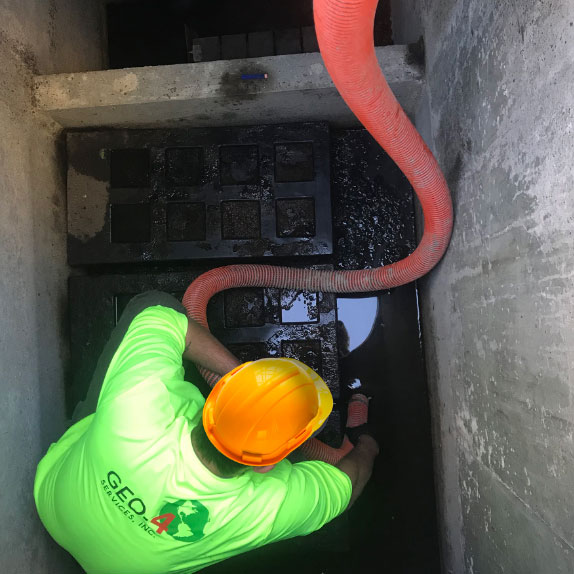 Stormwater Management Program
Our full service program includes the following components to address your site's water quality maintenance needs while keeping you within budget:
Complementary initial site assessment & WQMP review 

Stormwater BMP Maintenance Services

City BMP Operation & Maintenance Verification Form Submittal

Complementary site consultation 

Images of existing BMP condition 

Meet with City representative as needed

Storm Drain Odor Investigation (CCTV monitoring)

Interactive Online Customer Portal

Electronic access of related records & service images

Detailed BMP location site map

Training materials 

Log in-Stay in compliance and save time with our online tools

New Clients: receive one complimentary cleaning service when signing up for 1-year service agreement

(BMP must be in maintainable condition)

New Facility – WQMP Review & Consultation
Other Storm Water Compliance Services Offered through our partners

Storm Water Pollution Prevention Plan (SWPPP)

Qualified SWPPP Developer (QSD) 

Qualified SWPPP Practitioner (QSP)

Sediment and Erosion Control Reviews
Factory Approved / Certified Maintenance Provider
Have a new Treatment Control BMP installed at your site?
Ask us about our comprehensive Post Development BMP Verification Program. We'll review your Water Quality Management Plan (WQMP) to ensure your site meets regulations - and just as importantly - your newly installed device is turned over and functioning as designed.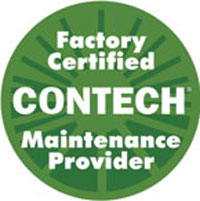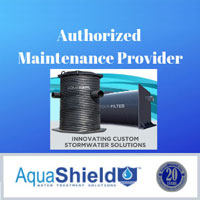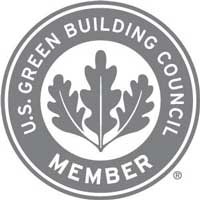 BMP Maintenance
Storm Drain Cleaning
Treatment Control Devices
Catch Basin Filters - including debris that has bypassed system
Roof Drain/Down Spout Filtration Systems
Connector Pipe Screen (CPS)
Modular Wetland Systems
Hydrojetting and CCTV Storm Drain Line Scans
Underground Stormwater Vault Systems
Basin Restoration

WQ Basins
Detention Basins
Bio Retention
Debris Basins

All other Stormwater Runoff Devices
What Are BMPs?
A Best Management Practice (BMP) is a structural or non-structural control measure designed to prevent, treat and manage urban stormwater runoff and mitigate pollution impacts. They can be physical or mechanical controls designed to manage the pollutant and improve the quality of water.
The type of BMP will vary depending on the site's specific need or constituent of concern. A structural BMP is a mechanical or physical device installed as a stormwater treatment control to remove pollutants. Examples are: bioretention, catch basin filters, media filters, or other treatment technologies. Non-structural BMPs focus on the prevention of stormwater pollution, and include: watershed planning, signs that encourage "No Dumping – Drains To Ocean," and educational handouts.
Federal, state, and local agencies require monitoring, maintenance and record keeping of installed BMPs for continued effectiveness and meeting water quality objectives.
The most cost-effective way to manage stormwater runoff begins with avoidance of issues. Preventing pollution is often far cheaper than correcting the problem. Costs associated with a spill cleanup can be significant. Allocating a small fund toward preventative maintenance could save thousands of dollars in the long run.
It's Time To Get Back On Track
Stormwater compliance is mandated. GEO4 can assist with keeping you up to speed with the continually evolving environmental requirements.  
Our licensed professionals and certified technicians will ensure your property is compliant by providing turn-key services on your installed BMP and implement the appropriate maintenance program for all storm water management needs. 
30262 Crown Valley Parkway, Suite B-438, Laguna Niguel, CA 92677 · Lic.# 1018434
Copyright © 2022 · GEO-4 Services, Inc. All Rights Reserved